Advertising Information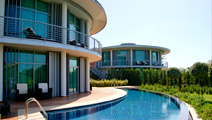 Prime Space
Our home page space available to only 40 advertisers/sponsors on a yearly contract basis. Cost $1.00 per day, $365.00 per year.
.
Advertise With Us!
Link Page Advertising
Our Link Page Advertising provides advertisers the ability to feature a one paragraph ad along with links to their respective website or email address. Cost $99 per year.